NZ Flag with Themes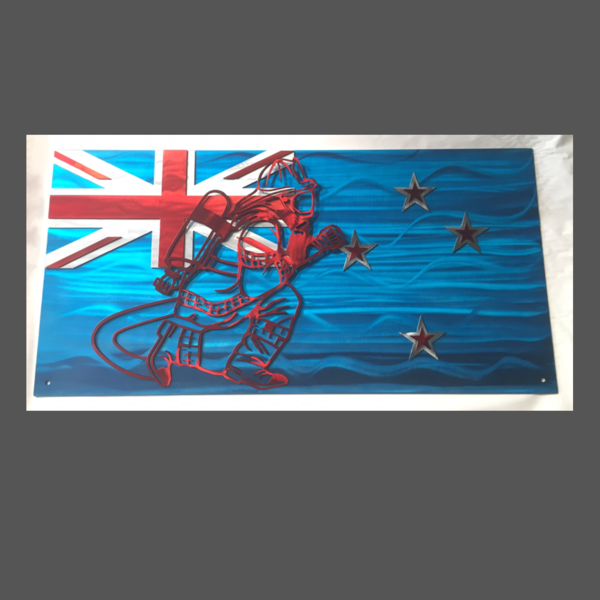 NZ Layered Metal Flag
Up to 3 layers of NZ Steel and coloured like the photo.
All 100% MADE IN NZ
We can add a different theme like the fireman or your Company logo as a layer on top.
Dimensions 770mm x 385mm
Holes for hanging.

NB: Made to order and allow 10 working days plus post.