Eat Sleep Hunt Signs (Boar)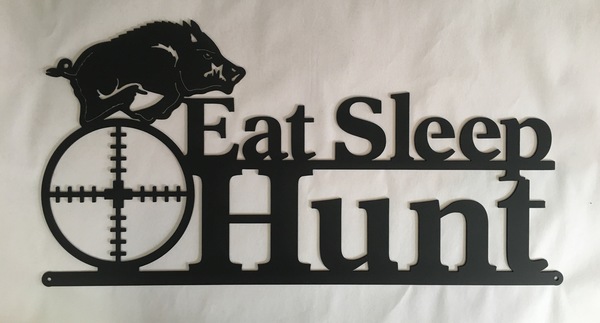 EAT SLEEP HUNT SERIES OF SIGNS.
Just ideal for that hunting mad dad, brother or best mate.

These hammered black metal signs look great on a light coloured wall.


Material 2mm thick NZ Steel
Primed and painted black.
Dimensions approx 550mm x 300mm


Holes for easy hanging.





deer stag boar hunting shooting stalking pig dogs.