Eat Sleep Hunt Signs (Stag)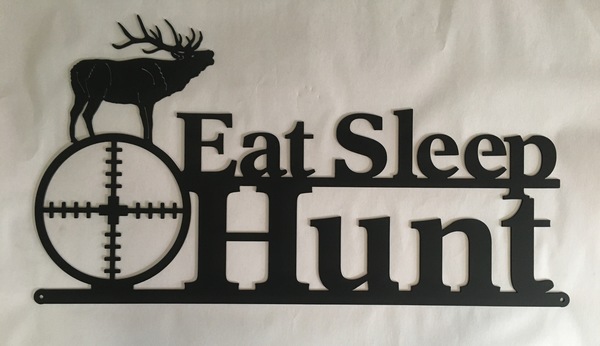 EAT SLEEP HUNT SERIES OF SIGNS.

These hammered black metal signs look great on a light coloured wall.
stag / deer

Material 2mm thick NZ Steel
Primed and painted black.
Dimensions approx 550mm x 300mm


Holes for easy hanging.

Just ideal for that hunting mad dad, brother or best mate.



deer stag boar hunting shooting stalking pig dogs.
Inside only as they are primed on the rear.
If you wanted to hang outside, you would need a top coat on the rear.