Horse Art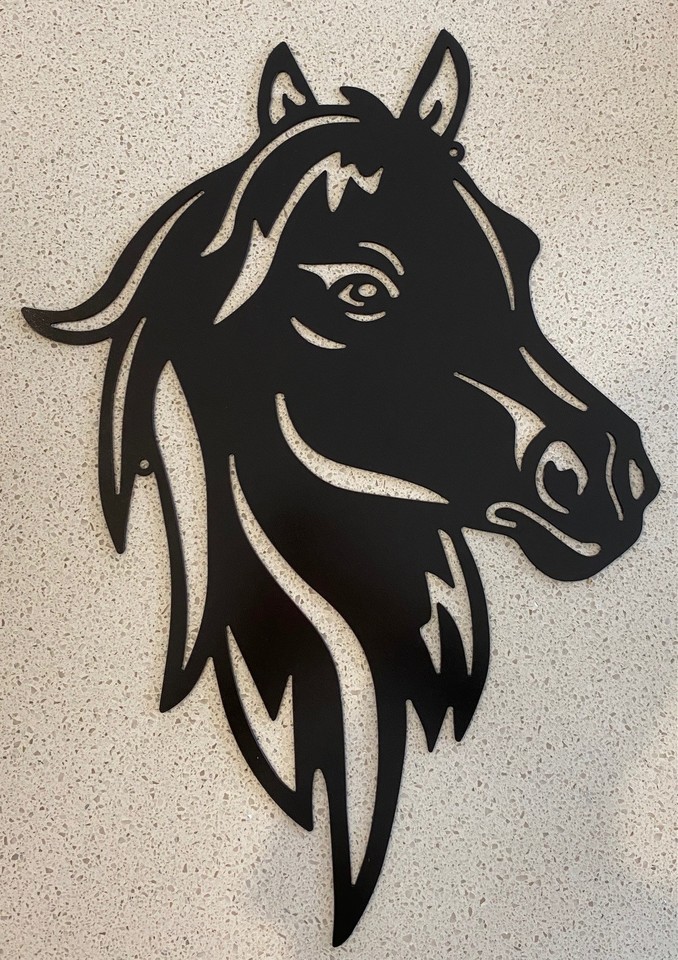 Horse Art piece for the wall or shed or barn.
Material 2.5mm Cor-ten Steel designed to rust patina but not degrade.

Dimensions 550mm x 350 mm approx
Holes for easy hanging.
NB; WHILE THIS IS NORMALLY IN STOCK, SOMETIMES, DUE TO MULTIPLE PURCHASES WE RUN OUT, SO  PLEASE ALLOW  4-5 BUS DAYS PLUS POST FOR MANUFACTURE & DELIVERY.