Jandals with NZ Silhouette Map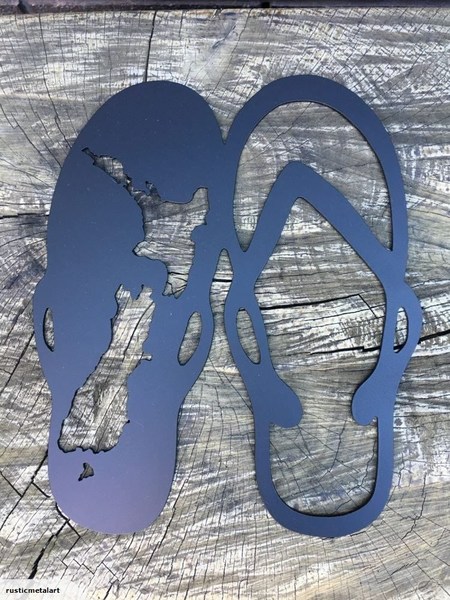 1 set of Hand-Made/Crafted Steel Jandals with the Map of NZ
Great for sending overseas to loved ones to remind them of home!

Material: NZ Steel 1.6-2.0mm thick NZ Steel

KIWIANA

COLOUR: BLACK

**DESIGNED TO SIT ON YOUR COFFEE TABLE or HANG ON THE WALL.

THEY ARE A GREAT CONVERSATION PIECE**


Dimensions of each Jandal is approx 190mm x 224mm

Made with 100% NZ Steel primed and painted.


Great Gift or Birthday Special or Valentines Presents,or just a small gift to say "I Love You"

Definitely an inexpensive present.