Movie Ticket ***GIGANTIC METAL ***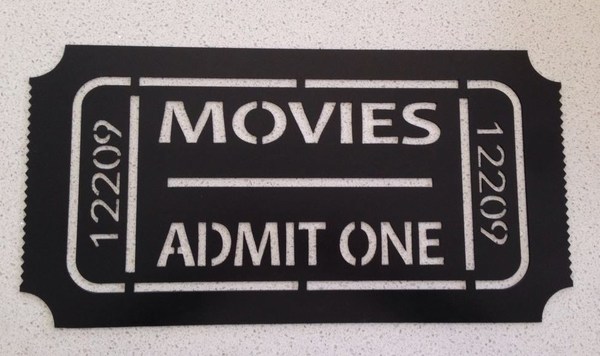 RusticMetalArt has a lovely Metal Movie Ticket for sale.
Just like you use to get issued, in the good old days.

All 100% made in the mancave.

Just the ticket (no pun intended...... or was there?) for the modern city dwelling, mancave or Home Theatre Room.

Material 1.6mm-2.0mm thick NZ Steel
Primed Back and Front Painted Hammered Metal Black

Dimensions approx 490mm x 250mm

Please check my other goodies for cool xmas presents.
We can customize the numbers for you if you like for an extra $15.00.
Some people ike to put a date they moved into their new house.