Piston Skull Garage Art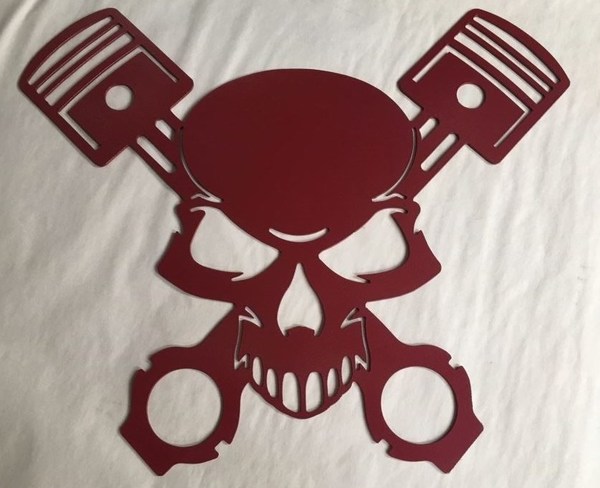 RusticMetalArt presents a new garage Art Sign
The Piston Skull.

For the petrolheads and mechanically minded folks & motor loving fanatics out there!

Dimensions approx 300 x 350mm
Material 1.6-2mm thick NZ Steel
All made in the mancave and not imported from China!

Rustoleum Hammered BLACK
SORRY RED IS NOT AVAILABLE.

Just the thing to hang on the garage wall or man-cave or for the PETROL HEAD.

Buy NZ made and keep NZ going!
NB: THIS ITEM MAY OR MAY NOT BE IN STOCK AS WE SELL ON SEVERAL WEBSITES SO IF NOT URGENT THE ITEM IS MADE TO ORDER 4-5 BUS DAYS PLUS POST